When exploring our beautiful North Lake Tahoe community, be sure to put the Incline Village Welcome Center on your list of stops. The Welcome Center is packed with adventure, events, dining, and lodging tips to help you discover all the options to plan your days and nights. The Welcome Center also offers wifi, a picnic area, and a restroom for travelers. Come visit us and find the inspiration for all your Travel North Tahoe, Nevada adventures.
LOCATED AT: 969 Tahoe Blvd., Incline Village, NV 89451
OPEN: 9am-5pm Everyday (hours may vary on holidays)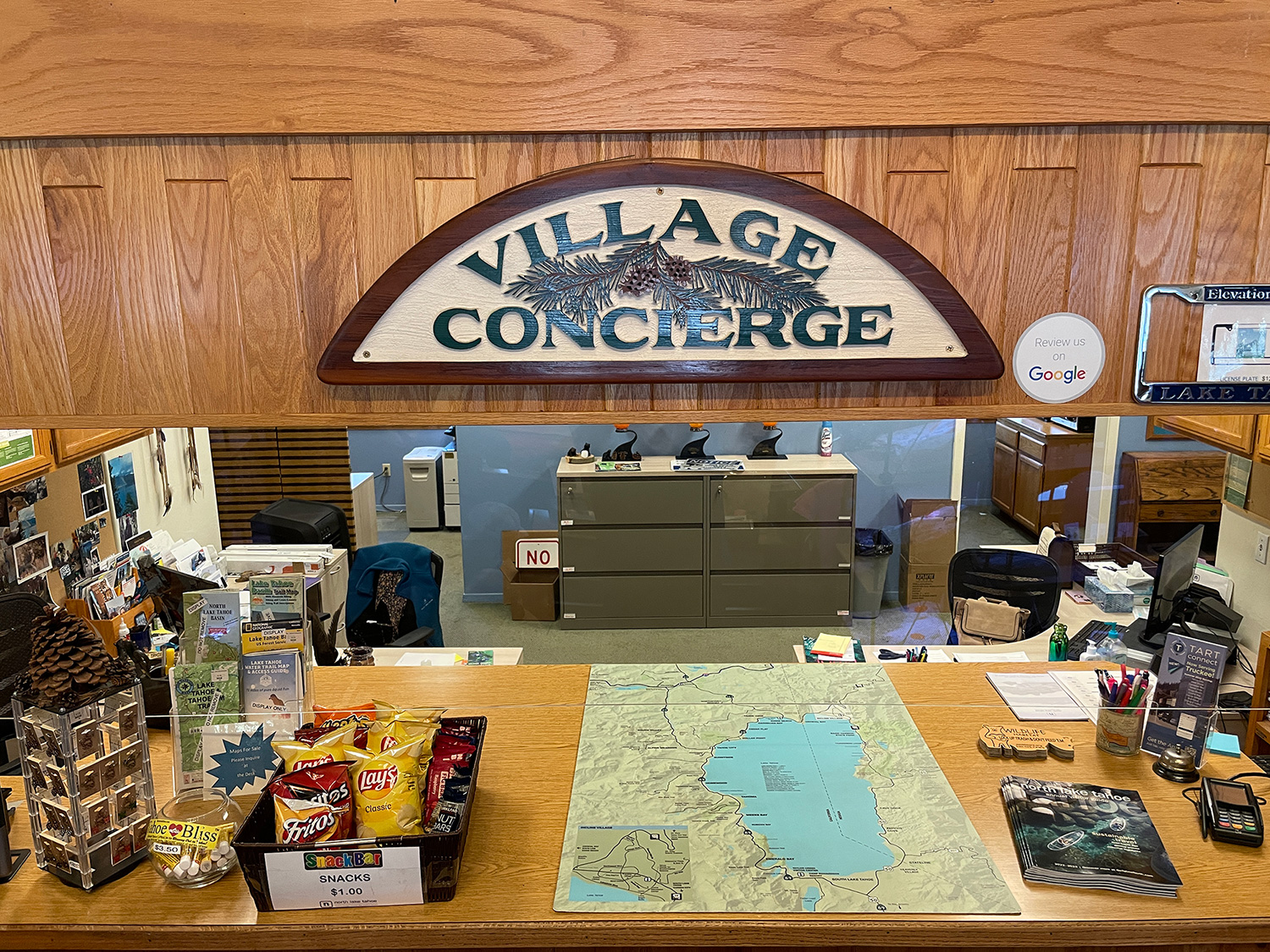 Looking for some epic ideas to add to your North Lake Tahoe bucket list? Our expert staff will be your guides in connecting you to your favorite things to do. We have the scoop on everything from hiking, biking, the Tahoe East Shore Trail, water sports, and skiing, to places to relax, shop, eat, and stay. 
World-renown music, festivals and sporting events are a big deal all year-long in North Lake Tahoe. Let us help you add some fun event experiences to your Lake Tahoe travel calendar.
Being surrounded by the beauty of Lake Tahoe inspires creativity. Our region has fostered some of the best local artisans who have mastered their craft. The Incline Village Welcome Center Gift Shop offers locally sourced art, jewelry, photography, clothing, souvenirs, and other Tahoe-esque pieces.
The Incline Village Welcome Center is the perfect place to shop and bring back a little piece of your Tahoe memories to share with others, or to keep for yourself.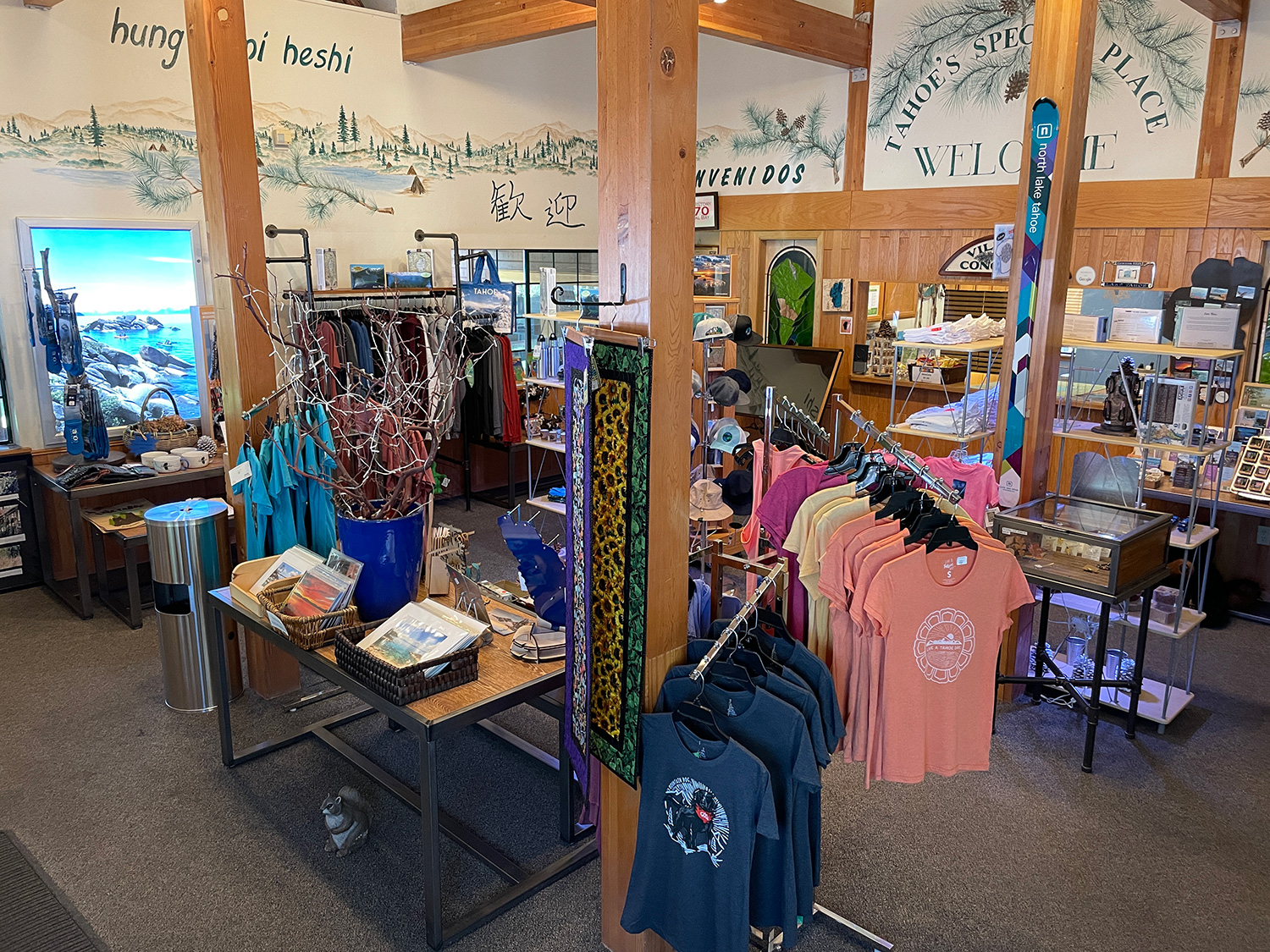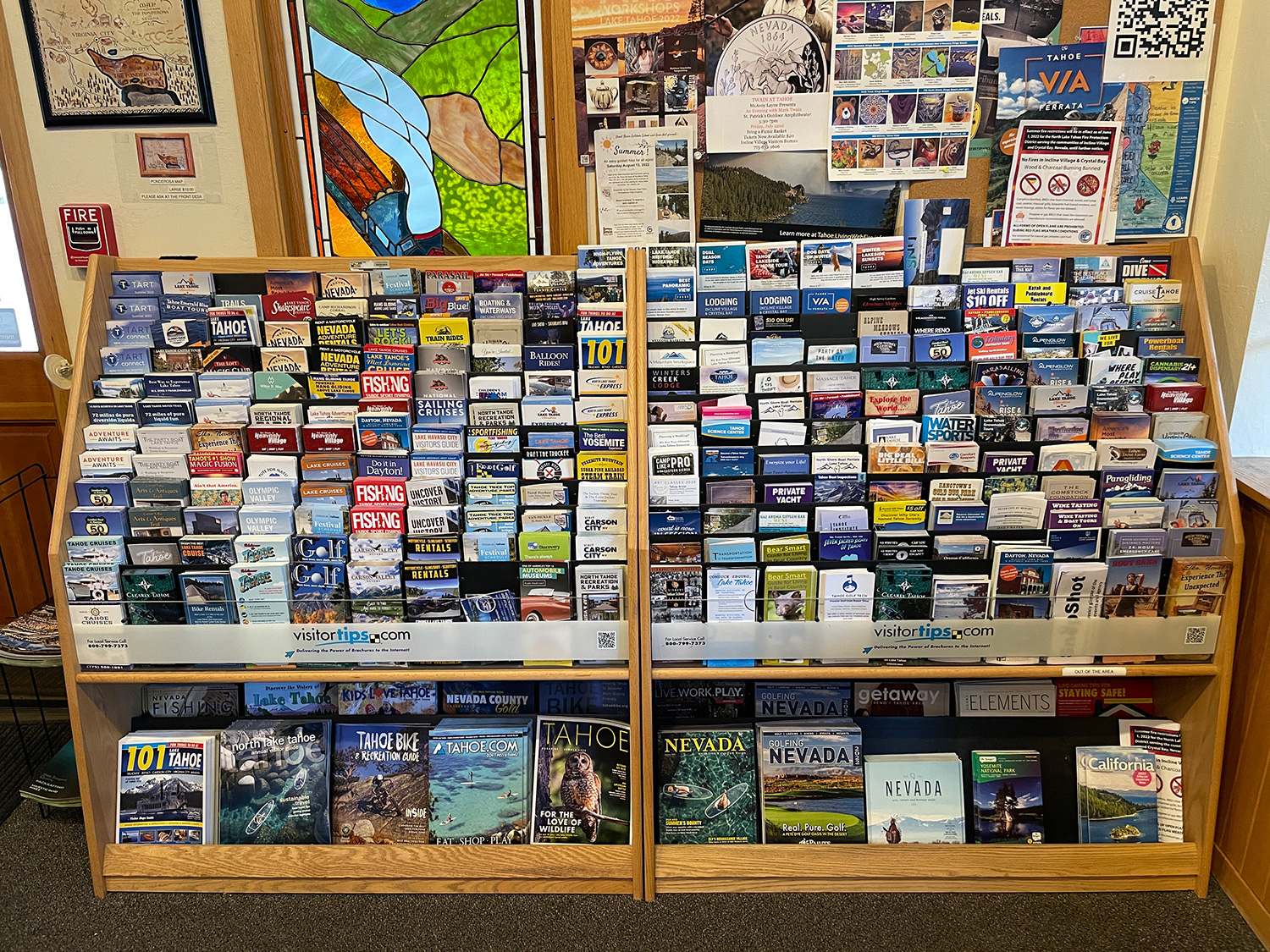 Interested in discovering the back country, beaches, ski hills, and snowplay areas? Or, maybe your enjoyment lies in relaxing, dining, shopping, or visiting museums and places of historic interest. Our racks are stocked with local and regional publications and brochures highlighting all kinds of things to do, maps, and guides.
The Incline Village Welcome Center has a mountain of North Lake Tahoe take-away information to direct you where you want to be and ideas on where you didn't even know you wanted to go.
Peak your interest and learn about the original inhabitants of the Tahoe Basin – The Washoe People, who are still an integral part of the Tahoe Region today. Learn about Lake Tahoe's extensive logging and flume history which supported the Comstock Lode silver rush during the late 1800s, in Virginia City.
Discover a recreated Galis Dungal (traditional Washoe winter shelter) or come face-to-face with life-sized cutouts of the famous characters from the Bonanza TV show that ran from 1959–1973.