Welcome to Travel North Tahoe Nevada, previously Incline Village Crystal Bay Visitors Bureau. We are here to guide you through the unique Incline Village and Crystal Bay experience and all that it has to offer. The Nevada side of North Lake Tahoe is an enigma of work, live, play, and everything in between, from crystal-clear waters, to flagship breweries, to jaw-dropping ski and hiking trails. We know there's something for everyone here.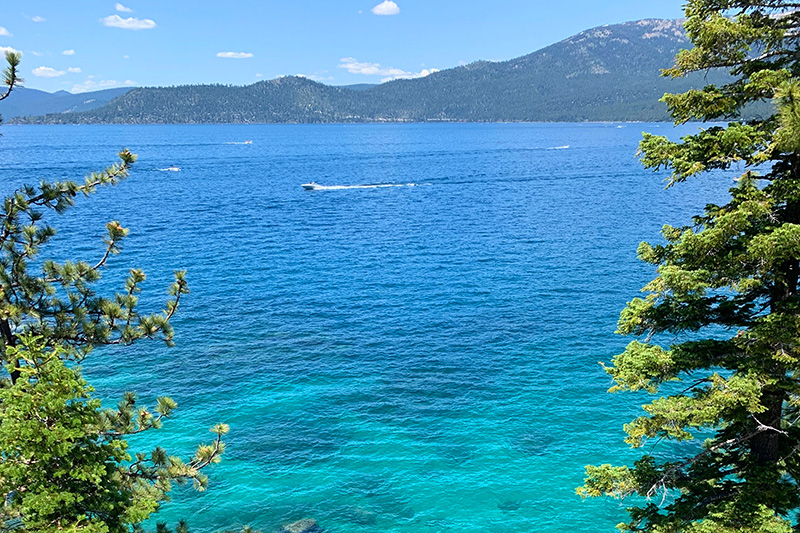 INCLINE VILLAGE / CRYSTAL BAY
Alongside our efforts to foster a sustainable and intentional experience here in North Tahoe Nevada, our welcome center boasts local creations, informational takeaways, and souvenirs to remind you of one of the most picturesque places you've ever been. Our team of experienced and long-time locals are available to answer any questions you may have for your day, weekend, or lifetime adventure here in North Tahoe Nevada.
OUR PROMISE TO OUR COMMUNITY
Travel North Tahoe Nevada recognizes how special this community is, and strives every day to make it a better place for residents and visitors alike. By encouraging destination experiences that support a thriving economy, we enhance our community's character and foster a continued legacy of sustainability and stewardship. We understand that preserving and enhancing our community is no easy task, and are continually dedicated to putting in the time and effort required while providing current support and ideas for future improvement.
OUR MISSION
Encourage destination experiences that support a vibrant economy, enhance community character
and foster environmental stewardship.
OUR VISION 
Preserve and enhance a vibrant and innovative destination by leading in stewardship and
sustainability.
OUR VALUES
LEAD | We lead innovative and sustainable tourism practices in Lake Tahoe.
PROMOTE | We promote responsible visitation that enhances community character and powers a vibrant economy.
SUPPORT | We advocate and support solutions for workforce development and retention, as well as housing solutions that benefit our residents, businesses and community.
PRESERVE | We model destination stewardship, preserving our community for generations to come.
ADAPT | Our tourism expertise spans decades. We have demonstrated the ability to pivot, respond to crises and be nimble.
CREATE | We create the best possible visitor experience with the least impact.